Hidden Gems: A Staff Playlist
Whether you are a music lover or a music maker, everything is pretty much at your fingertips these days. You don't even have to get up and put the vinyl on your turntable and you certainly don't have to get up again and turn it over half way through. You don't even have to go into town to buy the album. No, you can stream it online with Spotify, Soundcloud, Apple Music, Tidal, YouTube; already in 2015, over a trillion songs have been streamed online. If you're making music, you're probably not recording in a studio the size of a small planet with budget to match. You're probably working in a cheaper, smaller unit, maybe a home studio, maybe your own bedroom.
The result is more music than ever before. We're all music curators now but we've broken out of the confines of the 90 minute mix tape, the 74 minute CDR, the reel-to-reel or mini disc creation. We have our iPods, mobile phones, gigabytes and terabytes of floating storage, and online retailers would love to help you fill them all up. If you've ever bought a song or album online, the chances are you've been recommended to under the "we think you will like" or "other customers bought" section. If you took all the recommendations you could end up with some interesting additions to your record collection but the nature of this approach means you're essentially letting an algorithm decide your musical diet. You'll be taking the path most travelled by your fellow consumer and most of us like to think of ourselves as individuals; we want to seek out the new and, like the artists making the music we enjoy, we don't care much for being pigeonholed. It's a great feeling discovering a song that we can call our own and, on occasion, sharing those hidden gems with people we know are going to love them just as much.
For this month's staff playlist we've been thinking about our favourite hidden gems: B sides that should have been more widely heard; oddities and album tracks that got lost along the way; artists that we think deserve a bit more exposure. We've invited staff from other British Council teams to select their own and here they are, some diamonds and hidden gems …
Stephen Bloomfield (from the Music team)
Massive Attack – Home of the Whale
Caroline Lavelle contributed vocals and cello to this gem on the Hymn of the Big Wheel EP. Hypnotic and ghostly.
PJ Harvey – 66 Promises
This is the B side to "Good Fortune" from the album Stories from the City, Stories from the Sea. Raw and pained, the best version is live from The Fallout Shelter.
Radiohead – Talk Show Host
A bonus track on the "Street Spirit (Fade Out)" single. The remixed version by Nellee Hooper featured on the soundtrack to Baz Luhrman's Romeo & Juliet. Guitar led, defiant lyrics and there's a great live version from Glastonbury 2003.
Stephen Bloomfield (Music team)
The Beatles – You Know My Name (Look Up The Number)
You wouldn't think the words Beatles and hidden gems should go together but I want to champion the B side of their last single, Let It Be. It's a light hearted number which they recorded and built up over several years. It features Brian Jones of The Rolling Stones on sax who had died by the time the song actually appeared in the shops.
Jeff Buckley & Shudder to Think – I Want Someone Badly
This is a song that featured on the soundtrack of First Love, Last Rites – no, me neither – and I chose it because it features a fantastic Jeff Buckley lead vocal but not in its usual setting. I think you can find this on various collections of Buckley's music that have been offered up since he died in 1997, but I still think this particular song deserves more attention. He's backed by the band Shudder to Think. Great song!
 
World Domination Enterprises – Asbestos Lead Asbestos
"One of the great lost alternative singles of the 80s" according to NME. The lacerating, atonal guitar pre-empted Big Black's "Kerosene" but the dub influence was important too with WDE pre-figuring Mutoid Waste Company and the late 80s squat party scene. It's imbued with a rough and ready DIY spirit that seems a bit alien in today's more sanitised world; a reminder to Generation Rent that the 1980s alternative scene meant getting up off your arse and doing things for yourself!
Nick Cave – Right Now I'm A Roaming
As if The Boatman's Call album wasn't good enough, the singles it spawned – "Into My Arms" and "(Are You) The One That I've Been Waiting For?" – contained scandalously good B Sides. "Little Empty Boat" almost got my vote (only Cave could write such a brilliant ode to impotence), as did Martyn P. Casey's brilliant, bass-driven "Come Into My Sleep" but, in the end, "Right Now I'm A Roaming" won out (B side of "Into My Arms") partly because the lyrics seem so apt for Cave himself.
Innerzone Orchestra – People Make the World Go Round (KDJ remix) 
City of Brotherly Love meets the Motor City; Philly meets Detroit two times. The 1971 classic by Philadelphia-based Stylistics – a product of the faltering, Nixon-era America – was seized upon, firstly by techno producer Carl Craig as a staple for his freeform Innerzone Orchestra, and then transformed again by Motor City chief enigma Kenny Dixon Jnr, aka Moodymann. Cleansed of the melancholic lyrics and stripped down instrumentally, the new spartan backdrop becomes the perfect platform for Dixon's late-nite gathering at a smoky jazz bar with mates Amp Fiddler and Norma Jean Bell.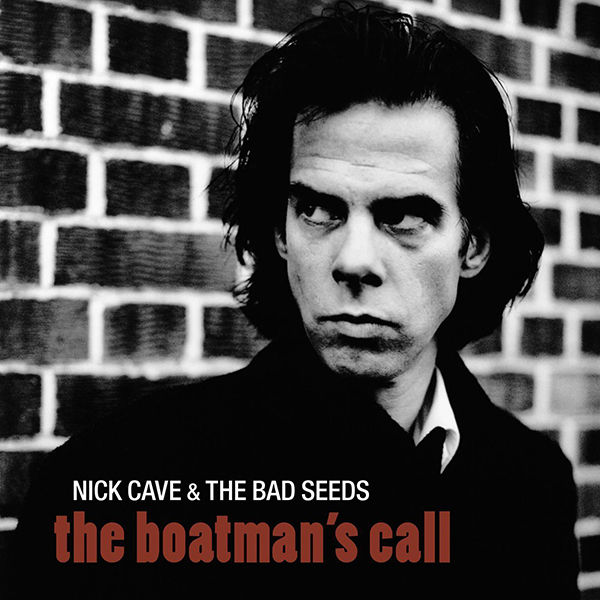 Nick Cave
James – Why So Close
Rewind, rewind, back to before Madchester, to the early 80s, when James were an altogether folkier outfit – delightfully off-kilter songs ranging from unnervingly dark to sing-along uplifting and sometimes just plain, glorious bonkers. Stutter, Strip-Mine and the live album One Man Clapping are all worth a listen, as is the EP Village Fire combines their early singles on Manchester's legendary Factory Records. Too many favourites to mention, but I've chosen "Why So Close" from Stutter for its simplicity and conviction.
Ozric Tentacles – Kick Muck
Ummm … psychedelic space jazz prog rock, anyone? Unusual time signatures and shifting tempos, intricate guitars and percussion and Arabic / Eastern influences, there's no denying the creativity and impressive musicianship to be found within this band's largely instrumental recordings, not to mention some brilliant word play (I'm particularly fond of Ozric Tentacles' Tantric Obstacles). The album Pungent Effulgent is full of weird and wonderful gems. As for 'hidden', well, I'm the proud owner of an original 'Vitamin Enhanced' box set, which was later withdrawn after complaints from Kelloggs. You have to see the cover art to understand why …
Karen Dalton – A Little Bit of Rain
Karen Dalton was a Cherokee singer and banjo player with a world weary blues voice. This track is a beauty from the wonderfully named album, It's So Hard to Tell Who's Going to Love You the Best.
Butthole Surfers – Sweat Loaf
Most people will be familiar with Orbital's "Satan" but might not know that its main riff is sampled from this Butthole Surfers track. The band were extraordinary live and included two stand up drummers and a naked, bearded female dancer which resulted in some shows being shut down. Simply brilliant for pulling people out of their comfort zone; I never felt the same again!
That Sunset – The Lonely Biscuits
A great song, really chilled, good vibes and great vocals from Grady Wenrich.
Sun Drums – Leaves Along The Stream
Scandalously overlooked electronic dream-pop! Taking 'hidden' to its deepest depths, turn up the volume and bask in the warm afterglow of Sun Drums' soaring vocal harmonies, oscillating synth melodies and sonorous drums. It's a sound so expansive it's practically bursting at the seams.*
* absolutely shameless self-promotion

DM Stith & Jefferson Street Band – Pigs
DM Stith produced easily one of my top albums of the last decade with 2009's stunning Heavy Ghost. For a debut album it packs an incredible punch; his ethereal vocals, orchestral arrangements and over-saturated production hatching the perfect balance of melancholia and euphoria. This 'alternative' version of one of Heavy Ghost's finest moments, receives a little help from the Jefferson Street marching band, transforming a once ghostly choral waltz into a blissfully chaotic and propulsive track.

Yo La Tengo
Yo La Tengo – Somebody's Baby
This is a cover of the 1982 hit by Jackson Browne. A rubbish song turned into gold!
The Dirty Mac – Yer Blues
Not sure if this is a hidden gem as such but it was a one-off super group consisting of John Lennon, Eric Clapton, Keith Richards and Mitch Mitchell put together just for the Rolling Stones' Circus album.
WY – You Don't Know
This is a melancholic, psycadelic track by a very talented young man, William Yates. He's had some success as an apocalyptic techno artist but it's his more organic work – with all instrumentation, vocal and production by him – that is in desperate need of more attention.
Secret Mixes / Fixes – So High
Filthy dirty house bootleg of a Prince love letter to drugs, "Purple Music", which was never released. Apart from being irresistibly jerky and funky, the fact that someone managed to release this bootleg on vinyl and post it on YouTube and avoid deletion (Prince is in the habit of hunting down minor copyright breaches across cyberspace) is impressively nimble.