THE GREAT ESCAPE 2016: INDONESIA DELEGATION
The Great Escape, now in its 11th year, is one of UK's biggest music industry events, and is recognised internationally for showcasing the best new music from across the globe. Taking place in the seaside town of Brighton, it programmes over 450 artists across 35 venues in 3 days, representing a diverse array of artists across all different genres.
The British Council has once again invited a selection of international festival producers, agents, bookers and promoters who are looking to book British artists, with additional support from UKTI. The ultimate aim of the visit is to develop links between the international and UK music sector to encourage the booking of British artists going overseas.
MEET THE DELEGATES FROM INDONESIA
Robin Malau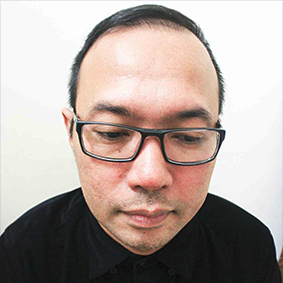 Robin is the founder and CEO of Musikator, Indonesia's first music think tank that aims to foster the growth of Indonesia's new music ecosystem. Founded in 2008, Musikator was initially a music community for musicians in Bali and pivoted into an aggregator for unsigned acts, distributing work by 600 bands to global digital service providers. Recently, it has further developed into a research-driven body to educate stakeholders in music. Robin is also an advisor to the Indonesian and Bandung government to support their music programmes. He is now partnering with Karang Taruna, a government-sponsored, district-based youth organisation across Bandung with 1.7 million potential members to restore their long-dormant musical initiatives. Robin's present extracurricular work includes teaching entrepreneurship at Binus International University and speaking at various music industry seminars in Indonesia and abroad.
Connect with Robin on Twitter and Instagram.
Ratih Suryahutamy (Neonomora)
Neonomora is an Indonesian female singer-songwriter, with a sound that is a combination of various genres including electronic, rock, and soul. With her debut album recently released in Japan in February this year, she has also been awarded with various accolades such as Indonesia's Best Albums for two years in a row (2013 and 2014) by Rolling Stone Indonesia. Neonomora is featured in a book titled "Southeast Asia on a Shoestring" by Lonely Planet as one of the best performers from Indonesia. Neonomora also co-founded Frisson Entertainment, an independent record label, artist management and booking agent as an imprint of JakartaConcerts.com in 2007. 
Connect with Neonomora on Twitter and Instagram or visit her Youtube channel to see her work.
Anton Wirjono
Anton is a DJ and Entrepreneur, a household name in Indonesia's creative scene. Along with his brother, Hogi Wirjono, they co-founded Future 10 and succeeded in making a variety of lifestyle and party events like Brightspot Market, Jakarta Movement, Gatecrasher Soundsystem, Turn On Plastic, Back in the Days, and The Junction Bali. In between his hectic days in Future 10, he also the initiator of Jakarta's own Electronic Act, Agrikulture.
Michael Budiman
Michael has been a key voice in Jakarta's classical music scene. He actively writes and shares his opinions about classical music in Jakarta through his music journalism blog "A Musical Promenade". Since 2012 he's also been a lecturer of Music History in Yayasan Pendidikan Musik. He is currently finishing his postgraduate study in Arts Administration and Cultural Policy at Goldsmiths University of London.