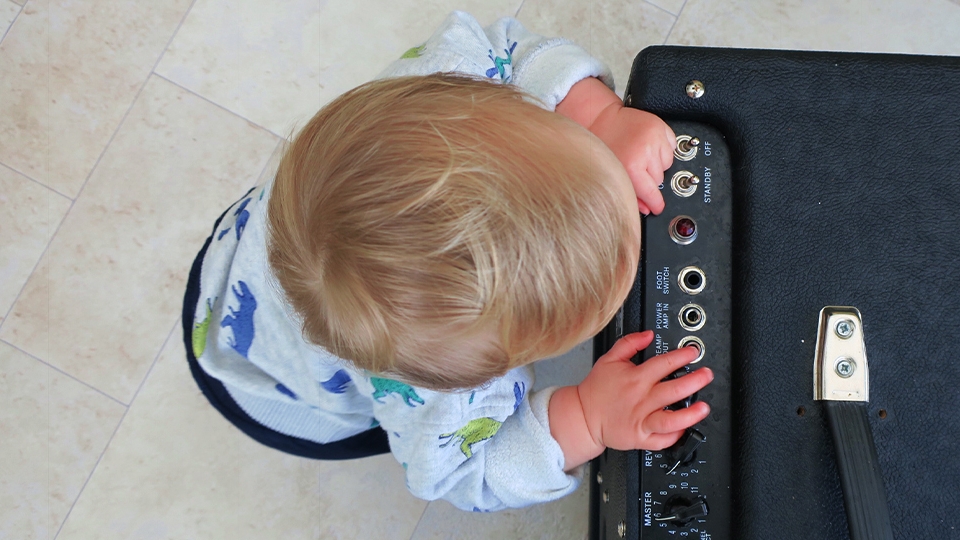 We have news! But we know you don't have time to read it so we'll make it quick: pop songs are getting shorter!
Whether it's our always on, rolling news, media heavy world that's driving our attention spans rapidly downwards, or a symptom of the new ways we consume our music, the facts don't lie: in the late 80s, the average number one hit was around five minutes long; now it's three and a half minutes. We were warned that "pop will eat itself" – I'm not sure this is what they meant, but it's certainly retracting. Like the universe, pop has had its big bang and now it's heading for the big crunch.
Clearly we are all just too busy now to be bothered with meandering musical intros, bloated guitar solos and protracted fade outs. "Give me the chorus," we shout, "give it to me now and then serve me up the next track, pronto."
[Paragraph about the renaissance of vinyl removed due to time constraints and the inherent irony of including a long paragraph as an introduction to a playlist reliant on brevity].
To coincide with the UK's shortest day of sunlight (21 December) we're taking things to the extreme in this latest playlist and give you our favourite short songs – 90 seconds was the limit! We're delighted some of the artists we've enjoyed working with this year have contributed their suggestions too, so look forward to some short stuff from the wonderful Sarathy Korwar, Quinta, Daniel Kidane and Nabihah Iqbal.
Enjoy … but be quick about it.
– Stephen Bloomfield
Our Short Stuff Playlist
There's no time to lose! Here's our playlist – find out who chose what below.
Looking through short songs and so many great ones are just over! But how about "A Little Bit Of Soap" by De La Soul? Great song, great record!
– Quinta (Musician)
Quinta has collaborated with the likes of Bat For Lashes, the Rambert ballet and Radiohead drummer Philip Selway. Earlier this year she took up our invitation to travel to Guiyang as part of our ongoing Musicians in Residence, China programme in collaboration with PRS Foundation.
I love it because it transports me to a time and a place – not exactly sure where but it feels good!
– Nabihah Iqbal (Musician)
Nabihah Iqbal joined us in Russia to play at the Synthposium festival earlier this year. We spoke to her about Russia, her new album Weighing Of The Heart and her insatiable appetite for new music from around the world.
A 1 minute 17 second burst of energy from their 1990 album Bossanova, dedicated to American jazz and blues musician, Mose Allison – brings out the kitchen table drummer in me. And I love Kim Deal's diverging harmony at 0.33.
– Leah Zakss (Music Programme Manager)
A great little ditty that definitely doesn't lack in creativity or playfulness. Perfect pick-me-up to a lazy Sunday afternoon, especially with the lead up to Christmas when we'll all be needing that perky lift after the onset of a food coma.
– Daniel Kidane (Composer)
Daniel Kidane joined us for The Year Of British Music which kicked off in style in Porto at the beginning of 2017. He took the opportunity to showcase his work and speak with representatives from the European contemporary classical music scene in Portugal.
Taken from my favourite record of 2017, Interplanetary Class Classics by The Moonlandingz, I love the way this 73 second track starts off sounding like a slightly depressed Western theme and then gives way to a flurry of flutes and detuned pianos reminiscent of an old fairground ride. Its position in the album forms the perfect half way point before you turn the record over and play side B.
– Tom Sweet (Music Programme Manager)
Rajasthani blues! I love it! I love the simplicity of the instrument and how effectively it accompanies the beautiful voice.
– Sarathy Korwar (Musician)
Drummer and percussionist Sarathy Korwar joined us for two projects in 2017. Through the year he has made several trips to the United Arab Emirates as Musician in Residence, UAE – a one off residency project between the British Council and PRS Foundation. He also joined us for Sound Journeys which brought musicians and visual artists together from the UK and Canada as they embarked on train journeys to Toronto as part of Canada's 150th anniversary of confederation, in partnership with British Underground and Harbourfront.
Unusual that the title track from Coldplay's debut album is this short, shy little number shoved halfway through the running order. It's a lovely little sequence of chords in an era when Coldplay were an altogether different proposition to the anthem-spawning behemoth they are today.
– Stephen Bloomfield (Communications Manager, Music)
It doesn't get much shorter than this.
– Michael Duffy (Music Programme Manager)
Not only does it begin with Janis saying "I like to do a song of great social and political import" (and ends with Janis' distinctive cackle laugh) but it was also written during an impromptu jam with Bob Neuwirth after banging beer glasses together – an epic song all round just scraping 90 seconds!
– Naomi Pieris (Music Programme Coordinator)
Her majesty's a pretty nice girl but she doesn't have a lot to say …
– Cathy Graham (Director, Music)