Making Music More Accessible: DIY Access Guides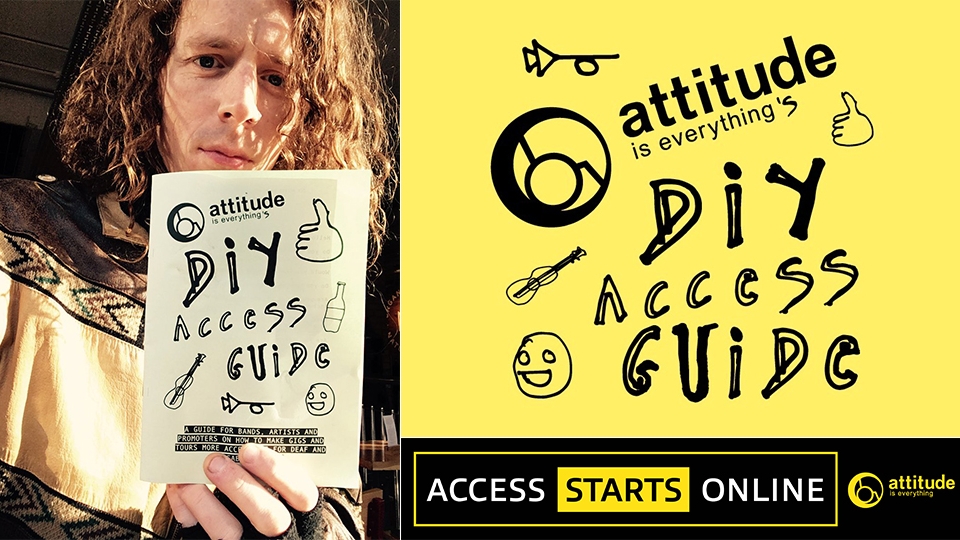 We're aiming to make music events around the world more accessible for Deaf and disabled audiences by offering up simple, downloadable guides from the UK to the rest of the world, now translated into many languages. Any venue, promoter, band, festival or performer should be interested in giving them a read as they contain practical, easy to follow advice to make gigs and concerts more accessible so that music can reach and include the widest possible audience.
The UK live music accessibility charity Attitude is Everything developed the original guides in English. We are now delighted to say that, with British Council support, these guides have been translated so that the advice can be shared far and wide around the world. Please take a look and help us spread the world online.
You can get in touch with Attitude is Everything here - let them know how you're using the guides and join the Attitude is Everything mailing list for further updates.
You can download the guides below in the following languages: Arabic | Bengali | Chinese (simplified) | French | Hindi | Italian | German | Japanese | Korean | Nepali | Portuguese | Portuguese (Brazilian) | Russian | Spanish | Ukrainian | Urdu
DIY Access Guide
Who is it for? Primarily artists, bands and promoters
The DIY Access Guide provides simple tips on how to hack venues, gigs and tours to make them as inclusive as possible for disabled audiences and artists. There's advice on what can you do at an inaccessible venue, how to make an accessible flyer, what to include on online event pages to reach the widest audience, how to make DIY captions for lyrics and how to set up an accessible seated viewing area.
"We know that many bands, artists and promoters wish to reach out to disabled audiences, but simply lack the know-how to cater to this growing demographic," explains Suzanne Bull, CEO of Attitude is Everything. "This guide is our gift to them, and the translations herald our open invitation to help us make live music the world-over as accessible as possible."
Translations
Arabic
Bengali
Chinese
English
French
German
Hindi
Italian
Japanese
Korean
Nepali
Portuguese
Portuguese (Brazilian)
Russian
Spanish
Ukrainian
Urdu
"This guide has all the vital information needed to engage with disabled audiences and artists, making it a must read for all bands and promoters"

– Rob Maddison, Revenge of Calculon 
Attitude is Everything, an Arts Council England Sector Support Organisation for the UK's music industry, has worked with audiences, artists, venues and festivals for 19 years to improve access to live music for Deaf and disabled audiences.