Envision Sound in Moscow with Michael Price
Michael Price is one of the UK's most sought after film and TV composers. His music has earned him numerous awards including an EMMY in 2014. He has also scooped awards from the Royal Television Society, Music & Sound and Televisual Bulldog as well as a BAFTA nomination and two further EMMY nominations for the music he composed with David Arnold for the critically acclaimed BBC series Sherlock.
Above: Michael Price (left) outside Cinelab in Moscow ahead of his public talk.
So we were ecstatic to have Michael with us in Moscow for the latest of our Envision Sound series of composers workshops, this time as part of the UK-Russia Year of Music. Central to Envision Sound is the chance for emerging composers to work with a pre-eminent UK professional – and they don't come much greater than Michael Price. Michael talked through examples of his work and practice for the young composers in attendance at the Moscow Film School and then assisted as each participant worked through various musical cues they had written in advance with a live studio orchestra. This was a rare and invaluable opportunity to learn from the best and hear their scores brought to life in the relative safety of a workshop environment. We look forward to hearing more music from these aspiring composers in a film near you very soon!
"It's a joy to share the process of writing with other composers, and the terror of a blank screen is the same everywhere," says Michael. "Supporting composers who are trying to build a platform for their unique work and give a musical voice to their region has been worthwhile and fascinating."
As part of the year of music, Michael has also contributed his "perfect playlist" to Yandex, the Russian music streaming service.
Above: blending music and film in our Envision Sound workshops at the Moscow Film School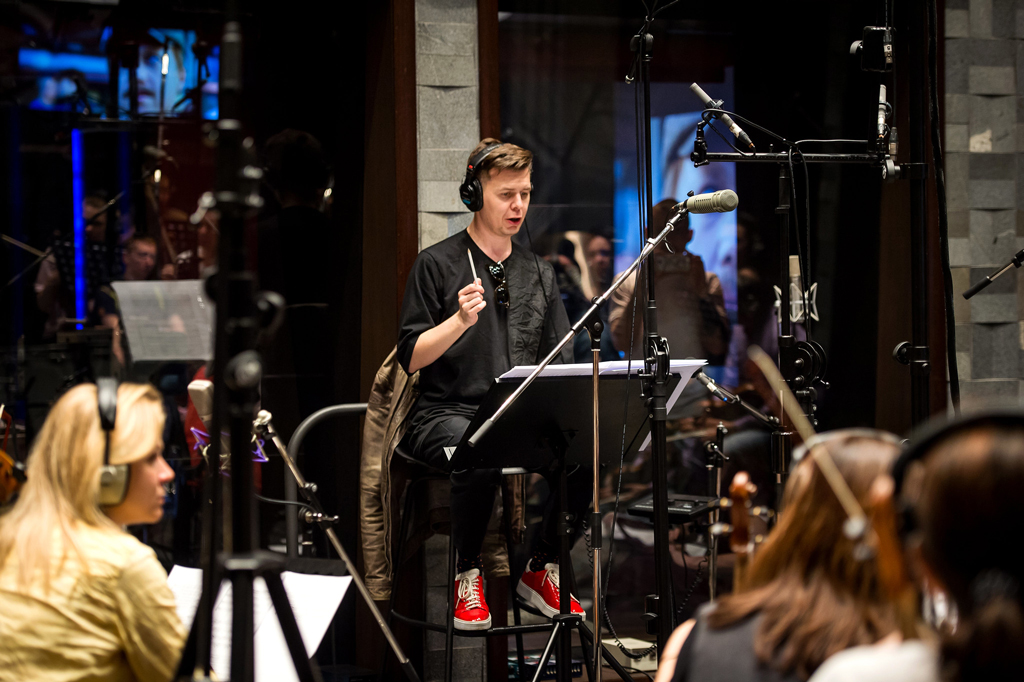 Above: The conductor takes the orchestra through the latest musical cue from one of our participants at Envision Sound in Moscow.
More from Michael Price