World Voice In The North of England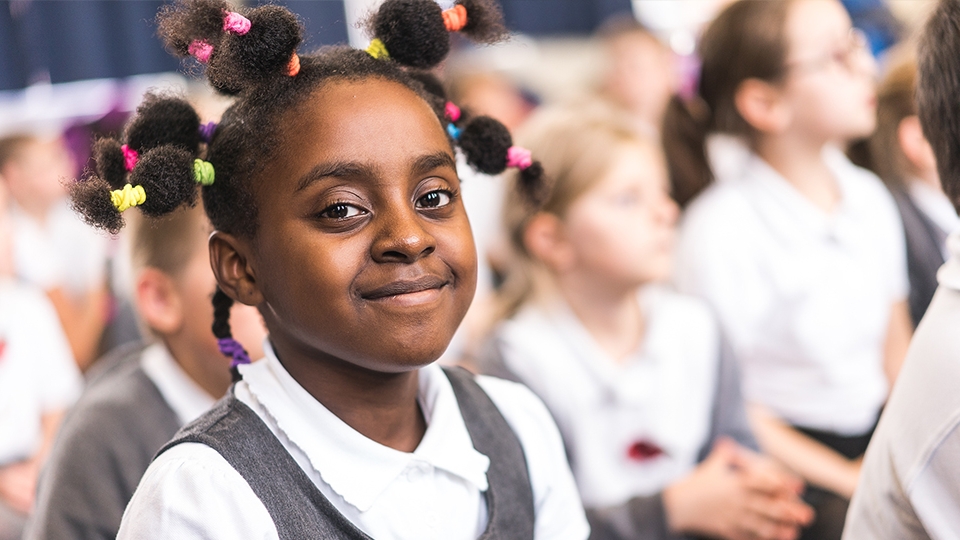 In October 2017, we invited musicians from around the world to over 50 schools in the North of England, as part of our World Voice programme. Over 3,000 school children took part as pupils and teachers alike learnt about different cultures through songs taught to them by World Voice Master Trainers visiting the UK from 13 countries around the world.
World Voice worked with partners in each location including Cumbria Music Hub, Greater Manchester Music Hub, Hull Music Service, More Music, Opera North, SoundLincs and The Sage Gateshead. Watch below as trainers from around the world demonstrate the impact of the programme first hand.
City of Culture
The Residency began, and culminated, with a series of sessions in Hull – City of Culture in 2017 – where Music Hubs, music organisations and our UK-based World Voice trainers joined the Master Trainers to share best practice. The international visitors then spent a week contributing in workshops, performances and events in UK schools and communities, sharing their cultures through songs from their respective countries.
Sudanese Master Trainer Mumdouh Saleh summed up his World Voice experience: "The level of support provided by the British Council was very high, in all the training stages. They provided moral support, and helped us gain new skills … All of that [knowledge] helps in enhancing the children's learning abilities and create a fun atmosphere within the class. Students synced to the Sudanese music which showed in their ability to memorise lyrics. I will transfer all the knowledge I received and create a programme for my fellow teachers and trainers in Sudan so they benefit from my training as well."
World Voice Works
It's accepted that integrating music into school life can have a dramatic, positive impact on academic achievement across the board – here is one such example from Bradford – and this latest World Voice residency continues to show how singing, in particular, can be so effective.
"We've re-engineered our whole primary school around music," said Andrew Gamble, Executive Head Teacher at Windmill Primary in Leeds, who was delighted to be part of the World Voice residency and welcomed Master Trainers Samuel Lewis from Sierra Leone and Patricia Cardona from Colombia to the school. "We believe that the arts, and in particular music, enrich our curriculum in a way no other subject can," he said. "We believe in it so passionately that we take every opportunity to bring music into the curriculum and events like this – first hand experiences – make it such a magical environment ... for the children to learn in."
Above: Cecil Jones inspires children in Hull with songs from Sierra Leone. Credit: Nova Studios
Master Trainer, Samuel, continued: "[In Sierra Leone] we use [signing] all the time in education. Music aids faster learning that lives a lifetime. Think about the nursery rhymes you learned as a youngster and still remember."
At a time when there is concern over the future of foreign language learning in schools, pupils at Windmill Primary were clearly enthused by singing non-English songs: "It was really good to learn in other languages," said one. "The song about the Spanish girl was my favourite. I know a few words in Spanish and would like to know more."
Samuel Lewis: "[Singing is] a medium of communication that will stick forever … We are very grateful to the British Council for creating this opportunity to bring the world together and make it a small village."
Above: World Voice comes to Lincolnshire – find more pictures and videos from Lincolnshire here
World Voice since 2013
The World Voice Programme began in Senegal and India in 2013 following research and development led by Artistic Director Richard Frostick and the consultancy of Bridget Whyte. The network has grown to include: Brazil, Chile, Colombia, Ethiopia, Greece, Hong Kong, India, Jordan, Kenya, Lebanon, Nepal, Palestine, Rwanda, Senegal, Sierra Leone, Sudan, Zimbabwe and the UK.
Find out more about World Voice and singing