BBC SCOTTISH SYMPHONY ORCHESTRA
/
/
BBC SCOTTISH SYMPHONY ORCHESTRA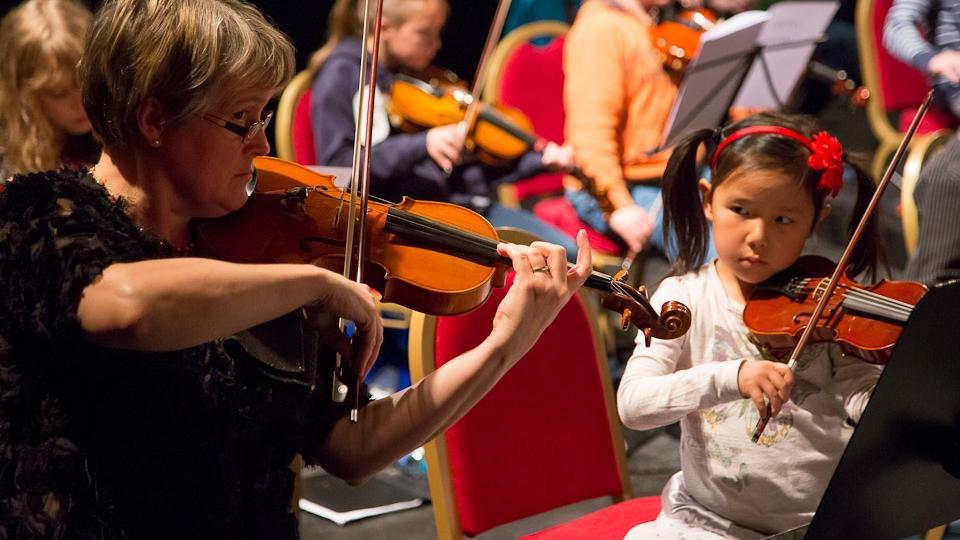 The BBC Scottish Symphony Orchestra aims to bring classical music and orchestral life to as wide a range of people as possible through learning and outreach projects which run alongside our orchestral concerts in Glasgow, across Scotland and on BBC Radio 3.
As well as special concerts for young people, and events for local amateur musicians the BBC SSO works with partners including Sistema Scotland, delivering social change through music-making in schools in Stirling and Glasgow, and the Royal Conservatoire of Scotland, nurturing the next generation of young professional musicians.
Come and Play, Come and Sing, Come and Create: The orchestra regularly hosts workshops and open rehearsals for a wide range of people interested in music: from novices and beginners to experienced amateur musicians.
Concerts and performances for children and young people: The BBC Scottish Symphony Orchestra continues to present concerts especially designed for young people, such as our Anatomy of an Orchestra and This is an Orchestra series.
Concert Preludes: All concerts in our Glasgow season are preceded by a Prelude: a chance to learn more from the evening's performers.
Discovering Music: For concert goers, these afternoon performances shine a light on orchestral music.
Partnership with Sistema Scotland: The BBC Scottish Symphony Orchestra is the professional orchestra partner of Sistema Scotland, working closely with its project to make social change through classical music in Raploch, Stirling and Govanhill, Glasgow.
Partnership with the Royal Conservatoire of Scotland: We offer a mentoring scheme to young orchestral players, a regular opportunity for upcoming soloists to get a chance to perform with the orchestra, as well as unique projects for composers and conductors.