/
/
BBC SYMPHONY ORCHESTRA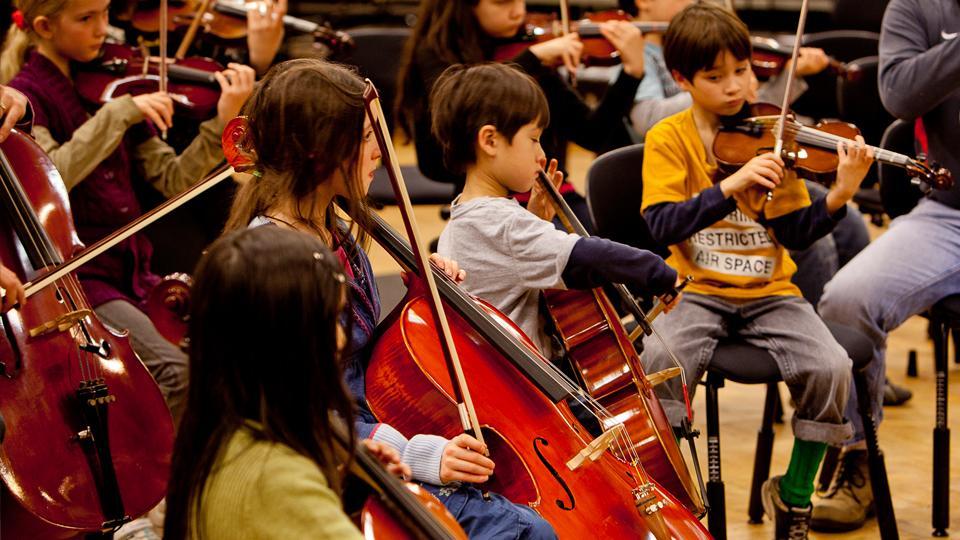 The BBC Symphony Orchestra is committed to adventurous and innovative education work, opening up the diverse repertoire the orchestra plays to as wide an audience as possible, and acting as a musical resource to our local community.
BBC SO Learning works in partnership with a number of organisations to involve families, schools, students and amateur musicians of all ages in creative projects that explore the Orchestra's innovative programming. We involve the entire orchestra in learning work every season and train individual musicians who are interested in developing their skills in leading and delivering learning work. BBC SO Learning has four key areas of work:
The Schools programme includes workshops in schools, specially devised schools concerts, resources for teachers and participation in creative projects.
Families and Public Participation: We offer opportunities for amateur musicians (grade 7+, age 14+) to play symphonic repertoire alongside members of the BBC SO. Opportunities to engage in creative projects linked to the BBC SO's season which often have a performance or broadcast outcome.
Nurturing Talent: We offer opportunities to play with the orchestra, compose for the orchestra and receive mentoring from the BBC SO musicians as well as opportunities to record and broadcast and to develop skills in learning work.
Audience Development: We offer ticket subsidies and access to our concerts for target groups, accessible introductions to the music that we play, creative projects that offer a way into classical music, specially designed programmes for schools and families and collaborations with other art forms, musical genres or artists.
Contact information
BBC Maida Vale Studios
Delaware Road